Book links take you to goodreads summaries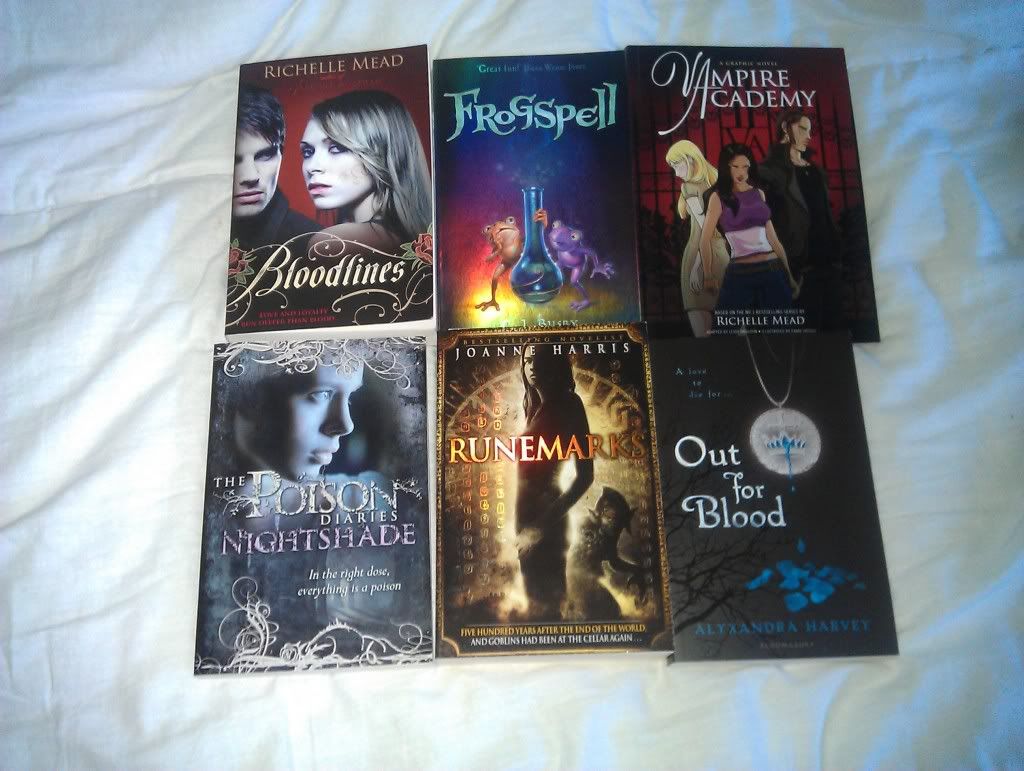 For Review
Bought

My Love Lies Bleeding by Alyxandra Harvey (review)
Skullduggery Pleasent by Derek Landy





Gift

/ R.A.K



Blood Feud by Alyxandra Harvery
(From Donna from Book Passion for Life)





Borrowed



Chain Reaction by Simone Elkeles
(from Donna from Book Passion for Life)
Last week or the week before I received Bleeding Hearts (Drake Chronicles #4) by Alyxandra Harvey for review. I had only ever read book1 My Love Lies Bleeding from the library so I posted on facebook about it and Donna, lovely lovely kind Donna bought me Blood Feud. How sweet. And the publisher kindly sent me Out for Blood. So Now I can actually read them all.



For Review



Unlovable by Sherry Gammon





Bought



Bloodlines by Richelle Mead
Possess by Gretchen McNeil


eARCS

Bye For Now by Kathleen Churchyard
Shattered Dreams by Ellie James
The Mephisto Covenant by Trinity Faegen
The Way We Fall by Megan Crewe
Well thats all we got this week! We both got a great set of books to add to our crazy Review/TBR pile lol
What's in your In My Mailbox??