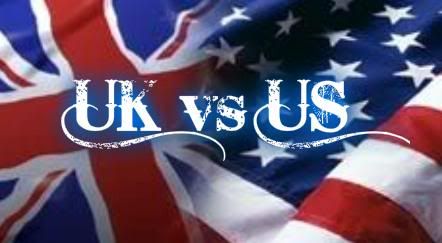 Most of you know I have been doing this since I started the blog. I love comparing different covers for the same book. So now that there is two of us on the blog I thought I would actually make it a regular feature on a Monday and a Friday. And since Destiny is from the US and Siobhan is from the UK it would even better. So this is our first combined UK vs US Post.

I just wanna say sorry for the weird spacing. I have no idea whats going on with the blog. Everytime I do a post it looks like that and it doesn't matter even if I fix it in HTML it still looks weird!!
Destiny's Pick
Third Grave Dead Ahead

(Charley Davidson #3)

by
Darynda Jones
UK US
Destiny:

I'm WAY partial to the UK cover. I'm not a fan of the US one much at all. I love the color and sass the UK cover gives to the book. It really fits the image of a sassy Grim Reaper well!

Siobhan:

I am 100% with Destiny on prefer the UK cover. How fab is that cover and Who else wants those shoes??? I haven't read this series yet. But I really really want to.