Pages:

144

Published:

February 3rd 2011

Publisher

:

Corgi Childrens

Genre:

Younger Reader Fantasy

Description:

Nathaniel, an eleven-year-old magician-in-training, thinks he's ready to take on more challenging spells. With revenge against the proud and ambitious Simon Lovelace on his mind, he masters one of the toughest spells of all and summons Bartimaeus, a 5000-year-old djinni, to assist him. But summoning Bartimaeus and controlling him are two different things entirely, and when Nathaniel sends the djinni to steal Lovelace's greatest treasure, the Amulet of Samarkand, he finds himself caught in a whirlwind of magical espionage, murder, and rebellion.Jonathan Stroud, along with acclaimed comic books-writer Andrew Donkin and artists Lee Sullivan and Nicolas Chapuis, turns the beloved and internationally best-selling first book in the Bartimaeus trilogy into a spellbinding graphic novel sure to excite and delight fans across all magical planes.

Review:

I just want to thank Random House/Corgi Books for giving me this to review.

I have really never had an interest in graphic novels. I have only ever bought one and that was the Twilight graphic novel just because it was Twilight. So when the publishers contacted me about reviewing this I was unsure at first but thought I would give it try and I am really glad I did. When it came in the post my four year son clocked it and wanted it. So first I read it myself them we sat up last night and read together. We both enjoy it.

The Amulet of Samarkand Graphic Novel is an adaptions of the orginal novel (which I have yet to read) its follows the story of a young magican Nathaniel after he summons a Djinni called Bartimaeus and takes them both on a action packed adventure. That will surely be enjoyed by the young and old.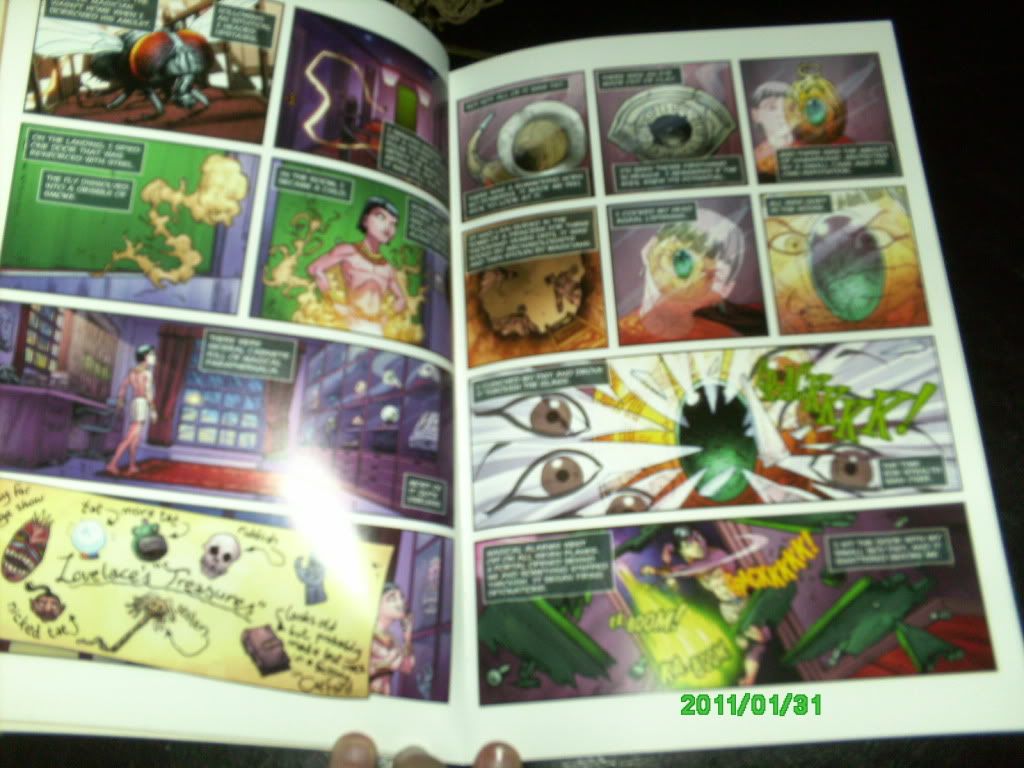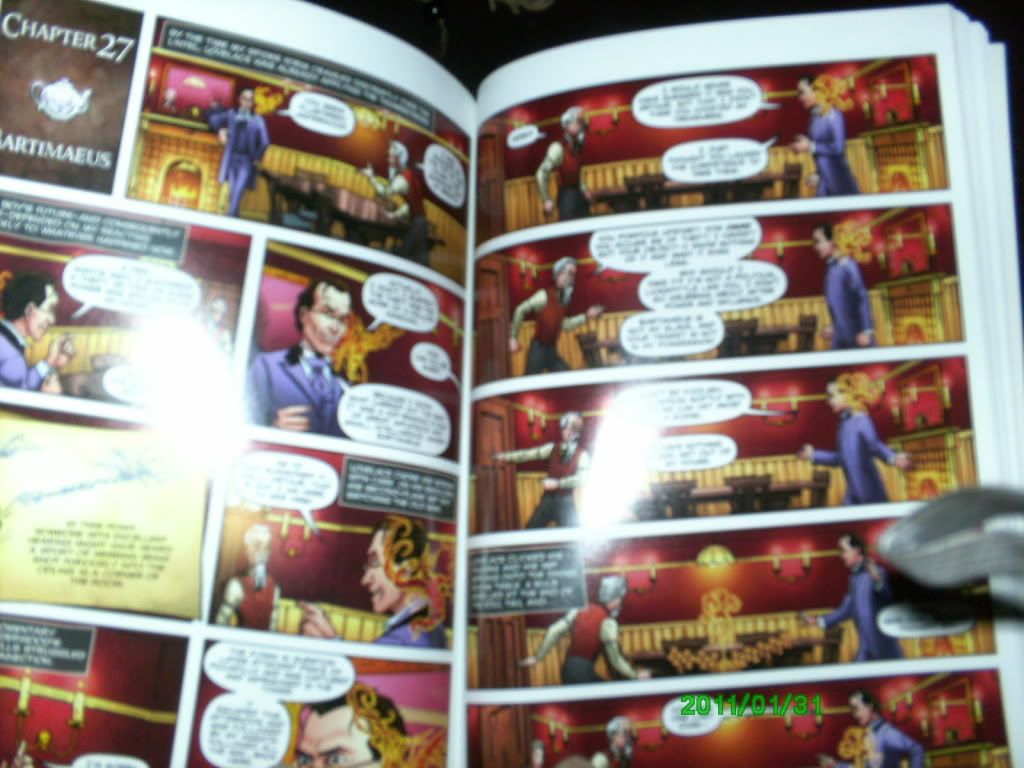 The art work that is done by Lee Sullivan and Colour by Nicholas Chapuis is just wonderful. Its bright and colourful and really is easy on the eyes. Usually I have seen graphic novels that only use black and white and maybe that is the reason why I have never really took an interest in them. However, this really captures you and it is very easy to follow. However, my only negative would be the size of the writing. It is rather small and even though I wear glasses to read and I could read it ok. I think if some people would struggle with the text size.
Overall, a great fun read that will make you want to go out and buy the orginal books. And a huge thumbs up for a very happy four year boy who is totally in love with this graphic novel.
Rate: 4/5
Order Your Copy Now!